TRAINING
Learn about SIMS Software's training opportunities.
SIMS Software offers world-class training via several delivery methods: public classes; private on-site classes; and virtual classes delivered via WebEx.
Public Training Classes
Two-day public training classes are held throughout the year. Classes are limited to a minimum of 6 students and a maximum of 12 students. Upcoming dates and locations include:
TBD:  Southern California

TBD:  Washington DC
Topics covered include:
SIMS Basics
Queries and reports
SIMS customization
Cleared facilities/cleared personnel management
Recording/maintaining classified contracts & forms
Material control/container access management
Security incidents
Insider threat detection
Visitor control
Conferences and meetings
Classified information systems
Controlling locks and keys
Security task scheduling & reports
Private On-Site Training Classes
SIMS Software offers private, two-day training classes on-site.  Private classes are completely customizable and ideal for organizations that need to train a group of staff members. Users will build their SIMS knowledge and skills, with a focus on your specific security requirements, policies and procedures. Private classes require a minimum of 6 students and a maximum of 12 students, a training room, and computers/laptops for each attendee.
To request pricing and information, please contact support@simssoftware.com
WebEx Training
SIMS training sessions are held via WebEx throughout the year. These virtual classes focus on features and capabilities specific to the individual SIMS modules, and include helpful tips and tricks. The sessions are limited to 100 attendees and run from 1-2 hours. Upcoming dates and topics include:
Date & Time
Topics
Description
Tuesday
September 22, 2020
1:00pm (Eastern)
Facilities
Cog Offices
Training session on the two modules to include: creating new records, using multiple addresses for Facilities, tracking & completing Cog Inspections, self-Inspections, identifying points of contacts, associating contracts with Facilities, linking documents associated with Facilities, and how Cog Offices associates with Facilities and Cog Inspections.
Tuesday
October 6, 2020
1:00pm (Eastern)
Information Systems
Training session on managing information systems (classified or unclassified) in SIMS Software including tracking custodians, SSPs, Hardware, software, accesses, processing accreditations, using as central repository for documentation.
Tuesday
October 20, 2020
1:00pm (Eastern)
Documents
Containers
Training session on of how SIMS can manage, store and track classified documents/materials including maintaining an audit trail on all document transactions. Also, covers managing secure areas and containers (ex. GSA approved, Export control cabinets/containers, etc.) and how they are associated with classified documents.
Tuesday
October 27, 2020
1:00pm (Eastern)
Keys
Locks
Training session on managing various types of keys/access badges for multiple locations as well as locks used throughout the business or facility.
Thursday
November 5, 2020
1:00pm (Eastern)
Visitors
Visit Authorizations
Training session on modules to track and approve/deny new and returning visitors, manage meetings, streamline lobby check-in/out procedures, and generate visitor reports.
Tuesday
November 17, 2020
1:00pm (Eastern)
Classified Contracts
Training session on Contracts module to include inputting new contracts, inputting performing facilities, inputting & creating DD-254s, and associating documents by using the Links tab.
Tuesday
December 8, 2020
1:00pm (Eastern)
Incidents
Dashboards
Insider Threat
Training Session on how SIMS Software can be used to track incidents, an overview of SIMS Dashboards - a business tool that provides real-time visibility, analysis and reporting of your security domain, and using SIMS Insider Threat tool to detect, deter and mitigate insider threats and stay compliant with government requirements.
Tuesday
December 15, 2020
1:00pm (Eastern)
Utilities
Customizing SIMS
Training session of the Utilities and System Customization to refine and customize your SIMS Software to work best for your organization.
To request pricing and upcoming 2020 schedules, please contact support@simssoftware.com and include your specific modules of interest.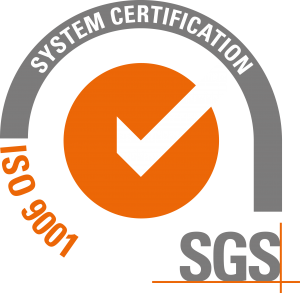 ISO 9001:2015 Certified
SIMS Software has been assessed and certified as meeting the requirements of ISO 9001:2015 for providing development, support and training for software used in auditing critical assets of the US government, defense contractors, and emergency responders.