SIMS
Protect classified and high-value information.
Our flagship product, SIMS (Security Information Management System), provides all the features and functionality necessary to run a powerful, paperless industrial security program with a single system of record. Avoid the development costs and interoperability issues associated with in-house solutions, which are often more expensive than SIMS.
SIMS Modules
SIMS includes 17 fully integrated modules that provide a fully automated 360° view of every physical, virtual and human asset inside your security domain, including:
Classified Documents & Materials – manage, store and track classified documents and materials; maintain an audit trail on all document transactions.
Cleared Personnel – maintain a global view of all personnel, including multiple clearance cases, special accesses including SCI and SAP, background investigations and more. Includes JPAS import wizard and eventually DISS.
Visitor Control – track and approve/deny new and returning visitors, manage meetings, streamline lobby check-in/out procedures, print badges, and generate visitor reports.
Information Systems – track hardware, software, network information, authorized users and access privileges; generate system access reports and perform system audits.
Locks and Keys – strengthen physical security with detailed audit trails that track quantities created and issued, type and access, lost or misplaced keys, damaged locks and more.
Containers – track and manage classified areas, approved security containers of all types and their contents. Includes locations, custodians, combination change/expiration dates, alarm testing and access lists.
Incidents – track all security incidents and violations, including subjects involved, disciplinary actions and suspicious contacts. Includes insider threat indicators compiled from all functional elements: HR, security, IT and legal.
Facilities – track information for the host facility and other locations, including Facility Clearance verification and Cognizant Security Agency information. Manage NISPOM self-inspections and view government inspection results.
Contracts – manage prime contracts, subcontracts and generate detailed reports on DD254s, start/end dates, tasks and required accesses, customers, contracting officers, program managers and more.
SIMS supports all National Industrial Security Operating Manual (NISPOM), Special Access Programs (SAP) and Sensitive Compartmented Information (SCI) requirements.
SIMS Editions
SIMS addresses the industrial security needs of organizations of all sizes. Customers can choose from several editions that all offer identical functionality:
SIMS Multi-User: ideal for enterprises with multiple users requiring simultaneous access. As a value-add, this product offers free, unlimited, read-only web access with no licensing requirement, plus OVR, PAR and foreign travel submissions. SIMS Multi-User also supports the SIMS Lobby client module for cost-effective management of visitors.
SIMS Standalone: ideal for use in secure areas or for medium-sized organizations that require robust industrial security capabilities with minimal IT staff.
SIMS Lite: a cost-effective solution for smaller organizations that supports up to 200 personnel and 1,000 documents.
SIMS Cloud: a cloud-based solution for organizations that have limited or overly taxed IT resources.
Additional Features & Benefits
Click to expand each section.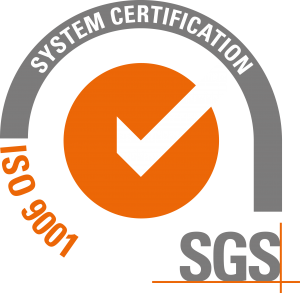 ISO 9001:2015 Certified
SIMS Software has been assessed and certified as meeting the requirements of ISO 9001:2015 for providing development, support and training for software used in auditing critical assets of the US government, defense contractors, and emergency responders.