Increase efficiency with this self-service personnel tool.
The SIMS Employee Portal is a value-added personnel tool that significantly increases productivity and efficiency for your security department. Employees that need access to their personnel data must typically send requests through the FSO or PERSEC staff; this time-consuming and inefficient process places an extra burden on security staff. The SIMS Employee portal is a self-service feature that gives employees the ability to proactively access, review and validate personnel data stored in SIMS, such as clearance status and foreign travel and training records.
Access to individual SIMS Personnel records was previously limited to SIMS users. Now, any employee with a SIMS Personnel record can be granted access to the Employee Portal to view a portion of their records and even upload .pdf files needed by security. All other functionality is read-only; employees do not have  permissions to change or delete any stored information. The SIMS Employee Portal is available in SIMS v7.22 at no additional cost and without using one of  your concurrent SIMS licenses.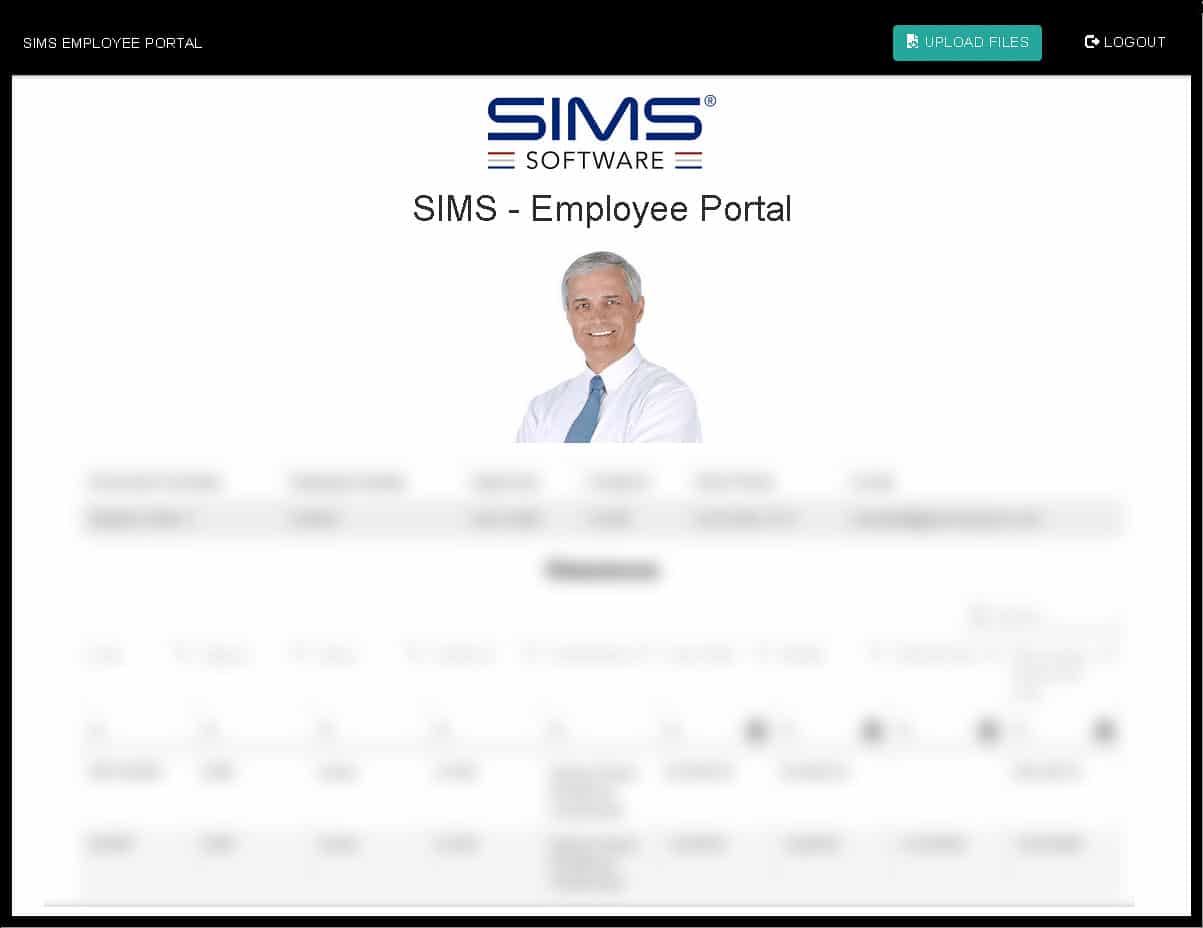 Features:
Customizable message banner: each employee will be presented with your organization's message upon log in.
Employee access to data stored within their individual SIMS Personnel records, without requiring the use of a SIMS license and at no additional fee.
The ability for employees to upload PDF files (training certificates, briefings, etc.) to the SIMS Employee Portal tab of their Personnel record.
Employee insight into current clearance level and status (granted, briefing and reinvestigation dates).
Employee review of Personnel Training information, allowing them to validate their trainings against their SIMS Personnel training records.
Employee review of information related to Accesses (SCI, COMSEC, NATO).
Employee review of Active Contracts, including Access and Cease dates.
Employee review of Foreign Travel locations and travel dates.
Secure access using Active Directory authentication; employees will not be able to log in and view another individual's information.
Benefits:
Increase productivity and efficiency by allowing employees to access and review their own personnel data.
Empower personnel to take a more proactive approach to managing and validating various aspects of their employment with your organization, from personnel training records and clearance status to active contracts and foreign travel.
Reduce the amount of time that PERSEC staff spend looking up personnel data for employees, freeing up valuable resources for other tasks.
Take advantage of a new business tool with no additional cost or licensing requirements.
Augment your existing investment in SIMS with the additional capabilities offered by the SIMS Employee Portal.