SIMS Software Supports the Commissioning of the USS Michael Monsoor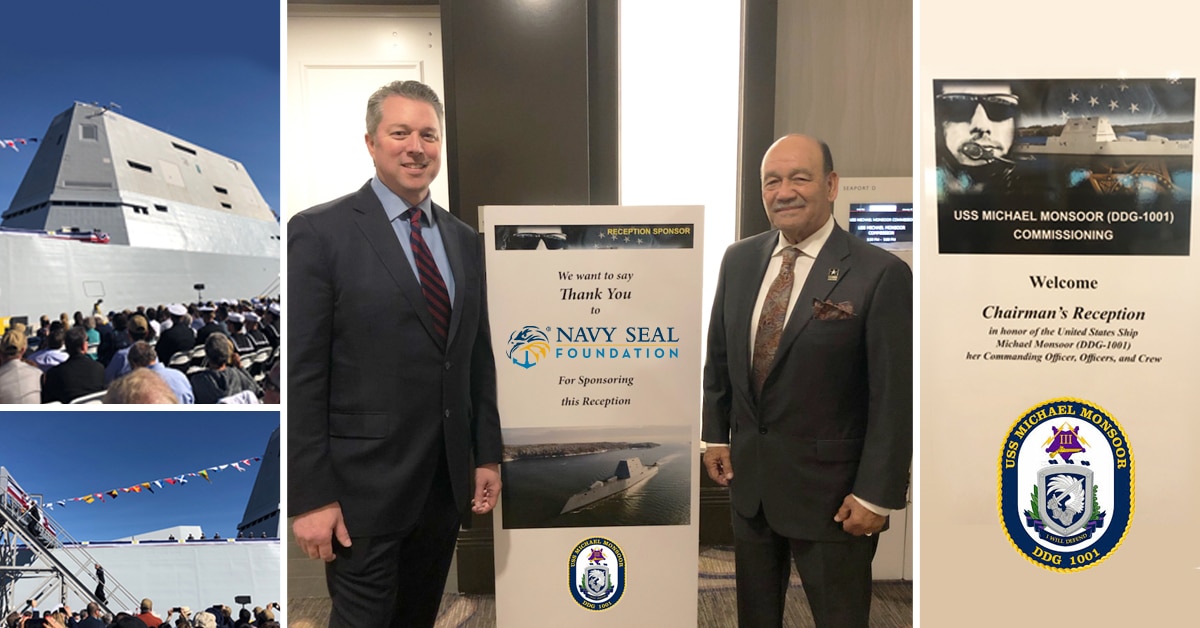 SIMS Software has proudly donated to the commissioning efforts of the USS Michael Monsoor. The 16,000-ton, Zumwalt-class guided missile destroyer is named after Petty Officer Second Class Michael A. Monsoor, a U.S. Navy SEAL who was posthumously awarded the Medal of Honor for his heroic actions while serving in Ramadi, Iraq. Petty Officer Monsoor displayed great personal courage and exceptional bravery, throwing himself on top of a grenade to save his teammates during a mission on September 29, 2006.
As noted in his Medal of Honor citation, "by his undaunted courage, fighting spirit, and unwavering devotion to duty in the face of certain death, Petty Officer Monsoor selflessly gave his life for his country, thereby reflecting great credit upon himself and upholding the highest traditions of the United States Naval Service."
The Commissioning Ceremony for the USS Monsoor, which will mark the official entry of the warship into the active fleet of the U.S. Navy, was held on January 26, 2019 at Naval Air Station North Island in Coronado, California. Representatives from SIMS Software were also honored to attend and support the proud military region of San Diego and the American heroes who serve our great nation. Michael Struttmann, SIMS Software's CEO and President, also attended the Chairman's Reception on the evening of January 25, hosted by Tom Garcia, Chairman of the USS Monsoor Commissioning Committee.