SIMS Software Sponsors the 2018 NDIA/AIA Industrial Security Fall Conference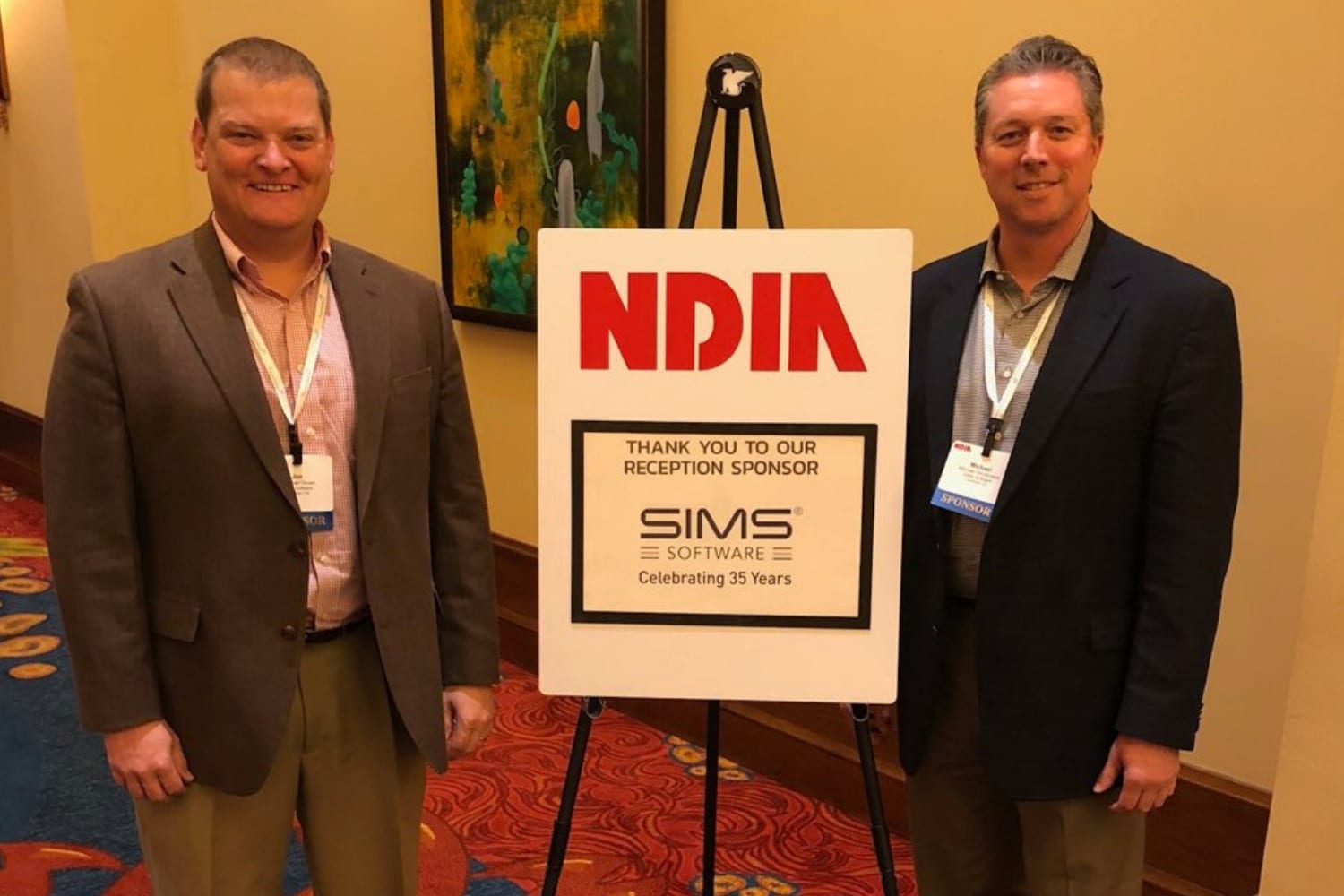 The 2018 NDIA/AIA Industrial Security Fall Conference provided a forum for security leaders and policymakers from federal agencies and the private sector to address government security topics. As the Networking Reception sponsor at this year's event, held at the JW Marriott San Antonio, SIMS Software was proud to support discussion on hot topics ranging from security clearance reforms and insider threat guidance to cyber threats, supply chain security and NISPOM issues.
DSS emphasized that the modern security environment is about protecting technologies, not just following processes, and the importance of working with private industry to identify those critical technologies. There are approximately 13,000 cleared facilities under the DSS jurisdiction, underscoring the strength of this relationship. Since the implementation of NISPOM Change 2, there has been an 8% increase in insider threat reporting.
DSS also noted that security may become the fourth pillar of the acquisition process, after cost, timing and performance. Defense contractors would get credit for the ability to "Deliver Uncompromised" as a result of their security posture and investments. Companies with strong industrial security processes, programs and technologies in place can earn a greater level of trust from DSS. Aligning with these themes, ODNI focused on the foundational concept of trust in "Trusted Workforce 2.0" and covered key indicators for insider threats.